BPA
Business Professionals of America is the premier CTSO (Career and Technical Student Organization) for students pursuing careers in business management, finance, information technology, and other related career fields. Nationwide, BPA has 45,000 members in over 1,800 chapters across 25 states and Puerto Rico, as well as an international presence in China, Haiti and Peru. In Ohio, BPA has 9,000 secondary, post-secondary, and middle-level members across 18 regions. And Northwest Finance BPA has 100 students involved through the Financial Services program and Financial Foundations.
BPA THEME FOR 2024
"Seize the Opportunity"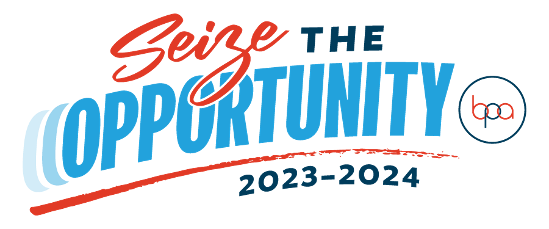 HOW DO I BECOME A BPA MEMBER?
Enroll in a Butler Tech business class at Northwest and you are eligible to become a member of BPA for the entire year. Eligible classes include Financial Services/Financial Foundations (Northwest Finance BPA) and Digital Media/Multi-Media Web Production (Northwest Digital Media BPA). That's all there is to it!
WHAT CAN BPA DO FOR ME?
Involvement in BPA will be one of the most rewarding aspects of your business class. Through this involvement, you will build lasting relationships, gain real-life skills, participate in competitive events, develop leadership, connect with business people, and have opportunities to travel to conferences. You will also have many chances to qualify for awards, recognitions, and scholarships through BPA. No matter what, you'll be able to find your fit in BPA!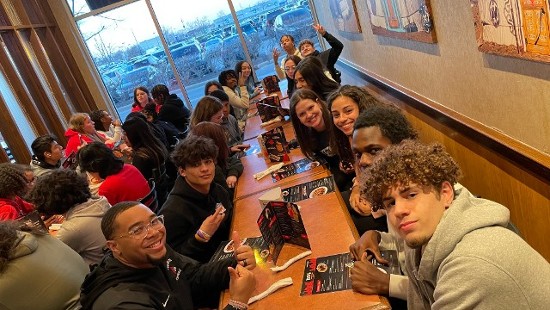 HOW CAN I TAKE A LEADERSHIP ROLE?
Students are encouraged to become involved in the leadership of BPA. Each of our business classes will elect representatives to the officer team of Northwest BPA at the start of every semester (September & January). There are also executive officers who provide consistent leadership for an entire year. The officer team works together to organize chapter meetings, plan activities, coordinate fundraisers, and make sure that everyone gets involved. Every business class will be represented on the officer team:
BPA Representatives. Each business class will elect 1-3 students as BPA Reps per semester. These students will represent their classes on the officer team for one-semester terms and will play an important role in guiding Northwest Finance BPA.
Executive Officers. Overall leadership of Northwest Finance BPA is provided by the executive officers - President, VP, Secretary, Treasurer, Reporter, and Parliamentarian. These positions have full-year terms, lasting from January to January. Financial Services students can run for executive officer positions both years.
You can also run for State or National BPA Officer positions. Ask your BPA advisor for details.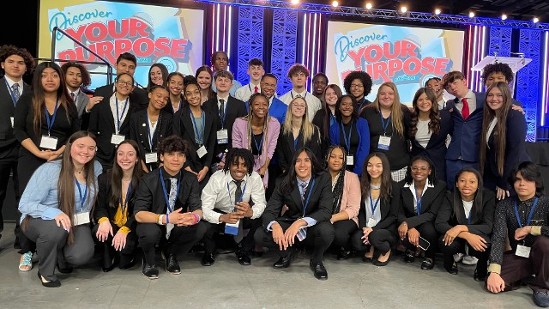 WHAT ABOUT COMPETITIONS?
All members are encouraged to participate in BPA regional, state, and national competitive events. In fact, the WSAP Competitive Events program is the biggest cog of what makes BPA tick. Students prepare for and compete in contests in over 65 categories, under five assessment areas including Finance, Business Administration, Management Information Systems, Digital Communication & Design, and Management, Marketing, & Communication.
Students begin with a Regional competition. The top qualifiers compete at State conference, and finally, those ranked the best of the best compete at the National Leadership Conference in May of each year. Competitions range from individual to team, from objective tests to judged presentations. Each one helps students prepare to be part of an effective, skilled national workforce.
So what are you waiting for? Get involved in BPA today!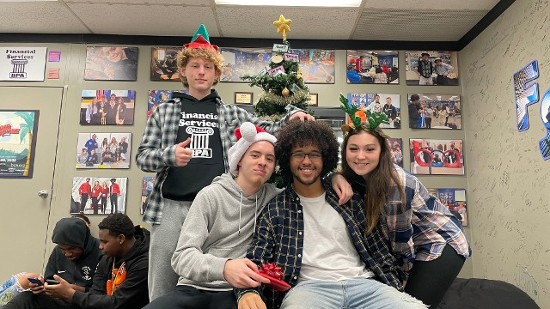 WHEN ARE CHAPTER MEETINGS?
Get involved in your chapter ... come check out a meeting. Our chapter meetings are once a month in room 317. These meetings are not required, unless you're an officer, but you are asked to attend at least one a quarter. You'll need to be a member in good standing to receive a pass to attend. Take a look at the schedule on this page for specific dates...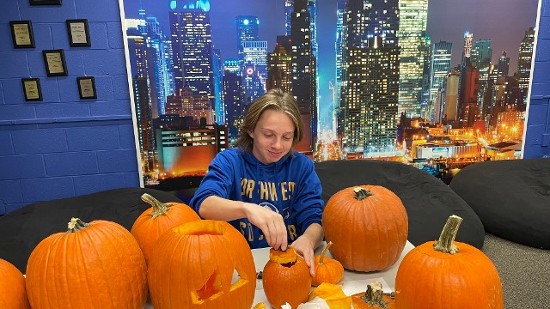 WHAT'S THE BPA PLEDGE?
At formal BPA meetings, conferences, and events, the BPA pledge is recited:
"We are met in a spirit of friendship and goodwill as we prepare for careers in a world-class workforce. We work together to develop professionalism and leadership through Business Professionals of America and pledge our loyalty to our nation."
THIRSTY FOR MORE?
If you want even more information about BPA, check out the national and state websites:
BPA National Website: www.bpa.org
BPA Ohio Website: www.bpa.org/ohio
BPA Torch Awards: www.bpa.org/torch-awards
DOWNLOADS
Intent to Run for BPA Executive Officer
2023 OHIO TRADING PIN DESIGNS